Beat Pests This Spring
---
While spring may bring a welcome change to the winter months, it can also bring pests, weeds and other annoyances. Take these steps to reduce their impact.
Wasps
The key to getting rid of wasps and bees is to eliminate their nests. It's best to do this early before the nest gets too large. If you're intent on getting rid of the nest yourself, spray it with an insecticide at night when the bees are less active while wearing protective clothing. However, it is best to call in a professional so that there's no risk of you getting stung.
Flies
Cluster flies appear around spring and are drawn by warmth and light. It's best to stop them before they enter your home so block cracks in foundations, siding, trims and other openings. If they do get in, spray insecticide specific to flies around all entry points.
Ants
Follow the trail of ants to see where they're coming from. Attack the nest directly with insecticide. However, if you can't locate the nest then use baits.
Weeds
To control weeds, the grass should be cut to a manageable length and the weeds controlled with the herbicide that works for that species. The minimum amount should be used to protect the quality of the soil.
Source: http://www.asianfortunenews.com/2013/06/the-cicadas-are-coming/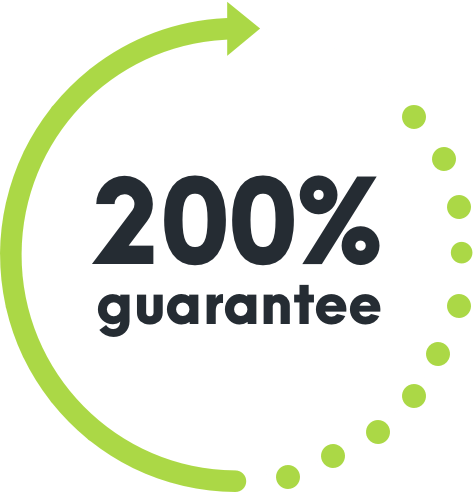 WE'RE NOT HAPPY UNLESS YOU'RE HAPPY
SEE HOW IT WORKS
With Competitive Pest Control Services you'll never have to worry about paying for a job that hasn't been done.

If you're not satisfied with our services, we'll not only give you your money back, we'll return it to you twofold. That's right: you'll not only receive a full refund, we'll also pay to have your pest problem sorted by our competition.

We're always trying to raise the standard of service, it's one of the reasons we were name Australian Pest Manager of the Year four times in the past six years. When you employ our services, you know your pest problem will soon be a distant memory. What could be more satisfying than that?
Talk to us about pest control for your home or business