Our expertise protects your home from flying, CRAWLING and furry pests
Protecting your home from pests is a process, not a one time event. Our highly trained technicians and award winning pest control service will keep even the most stubborn pests at bay. Our equipment and products are ultra-modern and effective, as well as being safe for your family, pets and the environment.
When you call Competitive Pest Control Services, not only are you protecting your home and family from pests, you're also ensuring they're safe from nasty chemicals.
Ticks
---
Ticks are common in many parts of Myanmar and can even be found around the garden. They have mouthpiece like a beak and a body the shape of a pear, ranging is size from 1.2mm as larvae to 4mm as adults. Due to their small size they can be difficult to see until engorged by blood feeding.

They require a host to feed, which can often mean the family dog or cat. Ticks usually do not climb higher than around 50cm in the vegetation and there is no evidence to suggest that they fall out of trees. If you live in a Tick prone area, keeping the garden free of dead vegetation and the lawn mown short will reduce the likelihood of an infestation, with regular professional pest control treatments.
Read more about the dangers of ticks.
Pantry Pests
---
Pantry moths, such as the Indian meal moth are attracted to foodstuff as a place to lay eggs and feed, including dry goods, grains, nuts, flours, spices, and chocolate. The extent of moth damage depends on the degree of infestation. A large population in the house can be quite costly, where large amounts of food may need to be thrown away due to contamination from pantry moth webbing, cocoons, and droppings.

Often the first signs of pantry moths are too late to avoid contamination. Regular inspections and baits are an effective method of prevention.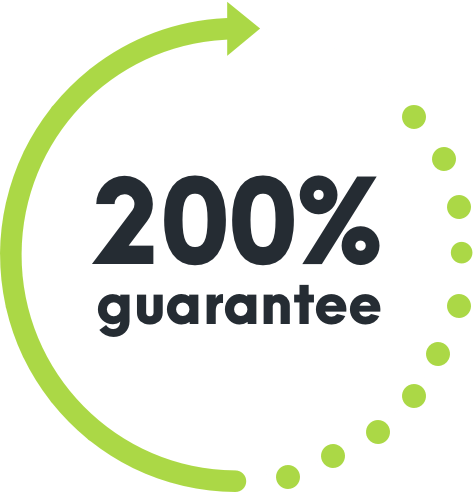 WE'RE NOT HAPPY UNLESS YOU'RE HAPPY
SEE HOW IT WORKS
With Competitive Pest Control Services you'll never have to worry about paying for a job that hasn't been done.

If you're not satisfied with our services, we'll not only give you your money back, we'll return it to you twofold. That's right: you'll not only receive a full refund, we'll also pay to have your pest problem sorted by our competition.

We're always trying to raise the standard of service, it's one of the reasons we were name Australian Pest Manager of the Year four times in the past six years. When you employ our services, you know your pest problem will soon be a distant memory. What could be more satisfying than that?
Close
DON'T JUST TAKE OUR WORD FOR IT