One Tech, One Child Initiative – Chan Pisey
---
A Letter From Chan Pisey
My name is Chan Pisey. I was born on October 9, 2005 to a family of 7: my parents, me, two younger brothers and two younger sisters. Well, I had one brother who died when I was two years old. I don't remember much about him but my parents mentioned him to me. At the moment, I live in CCF shelter 2 at Steung Meanchey, the major area used to be the dumpsite of Phnom Penh.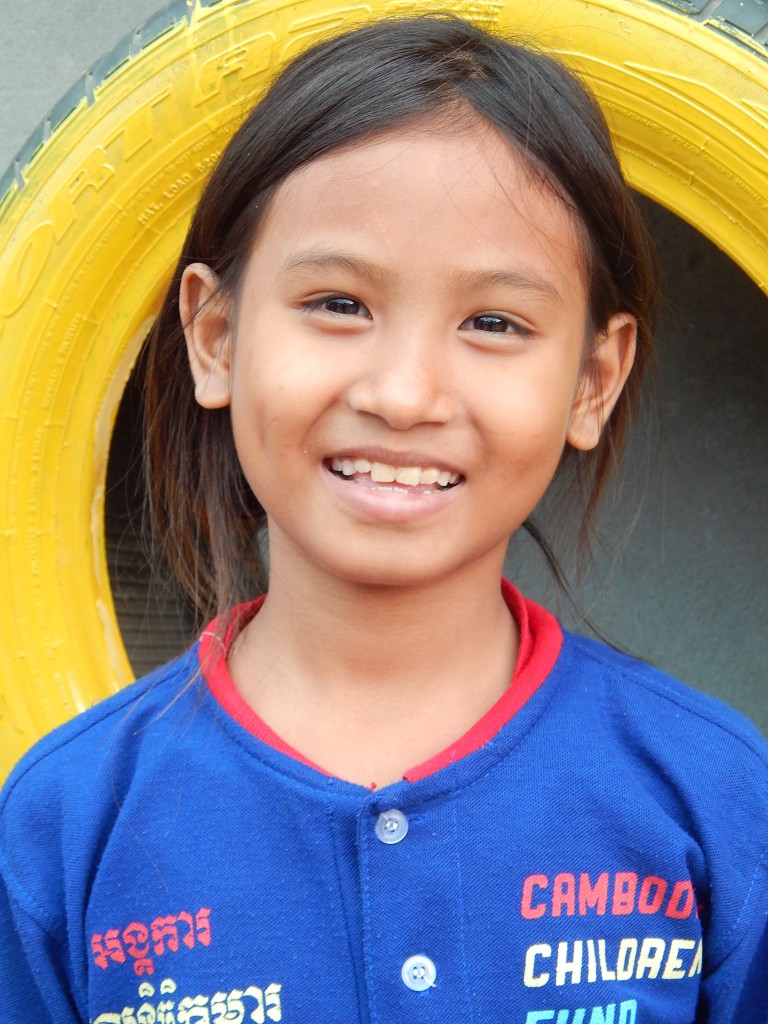 Now it is time for me to tell you about my family background. I am sorry that I could not remember much because I was young. But I will try my best to tell you what I know. Previously, I lived with my family in a small rented room at Steung Meanchey. My room was small and not comfortable. To make a living, my parents worked as scavengers. Every day they went to the dump which was not far away from our home for their garbage hunting. They worked hard from morning till evening to try to provide for the whole family. Once in a while, they took me to dump with them. My job was to watch over the garbage they picked up. When I was hungry, I asked my mom to buy dessert they sold at the dump to eat. I didn't go to school because I hadn't reach my schooling age.
However luck smiled upon me when Papa Scott met my mother and I in the village. He agreed and I was accepted not only to CCF program but also to stay full time in the shelter. This greatest day was on January 22, 2009.I am happy to live in CCF. Here I have a lot of friends. They never tell me where they come from but I think they are from different provinces in Cambodia. In CCF school, I study two subjects: English and computer. I enjoy studying computer more than English. CCF also provides me uniforms, toothbrush, three meals to eat every day, and a comfortable place to play and sleep. My life is getting better here. Receiving these supports make me so happy, but what makes me even happier was CCF enrolled me to Steung Meanchey Primary School where now I am in grade three. I use CCF's school bus to go and come back there every day. I am so excited to get this opportunity. I don't know what I want to be when I grow up yet but I will tell you when I know it.