UK Ladybirds Under Attack
---
The UK is home to 47 species of ladybird, a lot of which, we are very familiar with. The seven-spot ladybird is the most well known, along with the two-spot, which is also common and the 22-spot yellow ladybird – now being eaten by their invading cannibal cousins, the harlequin ladybird, reports the Western Morning News.
The harlequin ladybird has embarked on a rampage across the UK and is setting off alarm bells all across Europe. Since first appearing in an Essex pub beer garden in 2004, the harlequin ladybird is spreading at a rate of 200km per year, and is now the world's fastest-spreading invasive insect.
Research from ladybird scientists at the Anglia Ruskin University showed that after examining the DNA taken from the guts of harlequin ladybird larvae, these cannibalistic insects had not only been eating aphids, but they have been preying on other species of ladybirds. This indicates how the bigger, more aggressive interloper from East Asia that experts believed were competition for the UK ladybirds were no match to the harlequin ladybird after populations of UK ladybirds declined.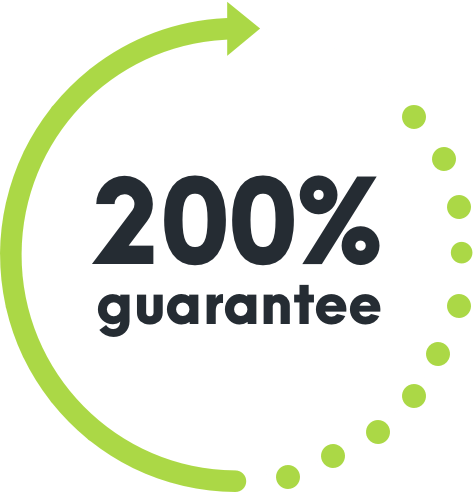 WE'RE NOT HAPPY UNLESS YOU'RE HAPPY
SEE HOW IT WORKS
With Competitive Pest Control Services you'll never have to worry about paying for a job that hasn't been done.

If you're not satisfied with our services, we'll not only give you your money back, we'll return it to you twofold. That's right: you'll not only receive a full refund, we'll also pay to have your pest problem sorted by our competition.

We're always trying to raise the standard of service, it's one of the reasons we were name Australian Pest Manager of the Year four times in the past six years. When you employ our services, you know your pest problem will soon be a distant memory. What could be more satisfying than that?
Talk to us about pest control for your home or business