Unclean Restaurants Named and Shamed
---
10% of NSW restaurants have been fined for breaches in food safety over the last five years.
The Food Authority's new name and shame list shows that over 1,000 of these restaurants were fined for having cockroach infestations, mice and rats and droppings in their kitchens. Dirty equipment, unclean cooking areas and a lack of easy access to washing basins were also common offences.
Dominos Pizza was revealed as the worst offender in fast food, with 50 infringement notices, followed by KFC on 40.
Hong Hai Noodle Bar in Sydney was named as the worst repeat offender, with 21 fines issued over the last 5 years, including five fines in 2012.
In regional areas, Gosford and the Blue Mountains were two of the worst offenders.
Inspectors have collected $4.7 million in fines, with $1.16 million collected just last year. In one case, a fish market was found storing live crabs in a toilet cubicle.
Source: http://www.goodfood.com.au/good-food/food-news/rats-bugs-and-kitchen-filth-are-fodder-for-naming-and-shaming-restaurants-20130406-2hdnf.html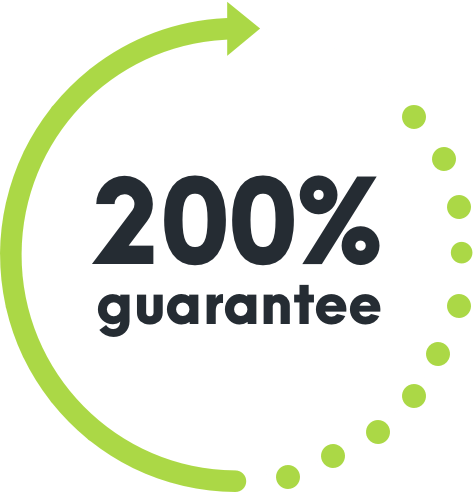 WE'RE NOT HAPPY UNLESS YOU'RE HAPPY
SEE HOW IT WORKS
With Competitive Pest Control Services you'll never have to worry about paying for a job that hasn't been done.

If you're not satisfied with our services, we'll not only give you your money back, we'll return it to you twofold. That's right: you'll not only receive a full refund, we'll also pay to have your pest problem sorted by our competition.

We're always trying to raise the standard of service, it's one of the reasons we were name Australian Pest Manager of the Year four times in the past six years. When you employ our services, you know your pest problem will soon be a distant memory. What could be more satisfying than that?
Talk to us about pest control for your home or business