We are now pleased to announce that we are officially HACCP certified!
---
Competitive Pest Services as part of its ongoing commitment to delivering the highest possible customer service delivery standards and compliance, has over the three months undertaken steps to become a HACCP accredited Pest Control Company. We are now pleased to announce that we are officially HACCP certified.
What is HACCP?
Hazard Analysis and Critical Control Points or HACCP is a systematic preventive approach to food safety from biological, chemical, and physical hazards in production processes that can cause the finished product to be unsafe, and designs measurements to reduce these risks to a safe level. HACCP is referred as the prevention of hazards rather than finished product inspection. The HACCP system can be used at all stages of a food chain, from food production and preparation processes including packaging, distribution, etc.
HACCP is recognised as an international standard in not only the food manufacturing industry, but also increasingly applied to other industries such as cosmetics and pharmaceuticals.
As part of the HACCP accreditation process, Competitive Pest Services underwent a complete review of internal policies, procedures, staff training modules and record keeping to ensure that the business had the most up to date procedures. As part of the accreditation process the following areas were reviewed:
A review of current training records to ensure there is a HACCP specific training schedule in place to identify on-going training needs
Review of chemicals and products used to ensure traceability detailing how products are identified and traced at all stages of the pest control process
Ensuring the business has an approved chemical list that meets HACCP and industry standards, and demonstrating that there is a process of approving new chemicals that will be used in the business and how this process is controlled
Ensuring the business has a method of approving new suppliers that meet HACCP standards and how is this process controlled
Developing HACCP flowcharts that identifies each critical step undertaken by the Pest Control Technician when they arrive on site and the possible problems that can occur with each critical step whether it be micro, chemical or physical and then assess the risk of the potential hazard associated with each critical step and develop and implement what control measures will be put in place
Engaging a HACCP accredited Pest Control Company such as Competitive Pest Services provides a business with peace of mind that they are dealing with an organisation that understands the importance of analysing potential hazards and implementing critical control points that reduces a client's risk to potential micro, chemical or physical contamination.
If you would like any more information on the benefits of engaging a HACCP accredited business to provide pest control services please contact us on 1300 395 769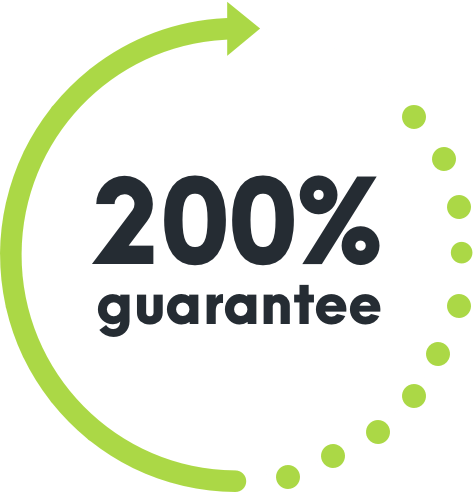 WE'RE NOT HAPPY UNLESS YOU'RE HAPPY
SEE HOW IT WORKS
With Competitive Pest Control Services you'll never have to worry about paying for a job that hasn't been done.

If you're not satisfied with our services, we'll not only give you your money back, we'll return it to you twofold. That's right: you'll not only receive a full refund, we'll also pay to have your pest problem sorted by our competition.

We're always trying to raise the standard of service, it's one of the reasons we were name Australian Pest Manager of the Year four times in the past six years. When you employ our services, you know your pest problem will soon be a distant memory. What could be more satisfying than that?
Talk to us about pest control for your home or business