What happens when you don't clean your gutters?
---
Pests aren't just a nuisance when it comes to destroying your family's peace and quiet inside the house – they can also cause serious damage outside as well! Whether it be possums in the attic or rats in the basement, getting rid of pests is expensive, time consuming, and a major hassle.
However, aside from furry pests, did you know your gutters can also act as a breeding ground for a number of other nuisance creatures? Many Australians often leave their gutters full of debris such as leaves and branches, causing their gutters to become blocked, leaving stagnant stormwater accumulated around the exterior. Birds, snakes, termites and mosquitoes all find these wet, cosy, clogged conditions to be the perfect place to set up their homes. The worst part is, it's often very hard to see any issues or even know there's a problem if you're just looking up from the ground!
Blocked or damaged gutters can lead to flooding and moisture damage if not maintained properly, and keeping them clear and clean is imperative for minimising your chance of pests setting up their home in this inconvenient location. If your gutter is blocked and stormwater settles next to your property, this can encourage termites to start building their nests, as they love damp conditions.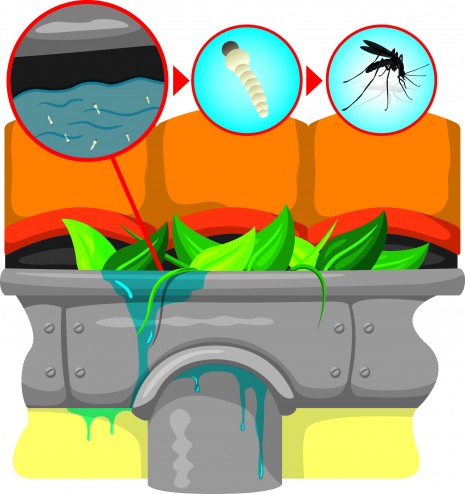 Preventing water from pooling up in your gutters is imperative for making sure your gutter doesn't turn into a stagnant mosquito breeding ground. Ensuring leaves don't clog up your system will make sure your gutter can do its job – move rainwater AWAY from your house. Having pests in your roof and gutters can also lead to serious health issues for your family, including bites for bird mites, asthma, and allergies caused by germs and parasites.
With pests, we all know that prevention is better than cure. Installing gutter aids such as Leaf Free Gutter Guard will protect your gutters, and your home, in a number of ways. Preventing pests from setting up their homes in your gutters in the first place is much more economical than having to spend thousands getting rid of them, so make sure you have gutter protection in place to save yourself a major headache.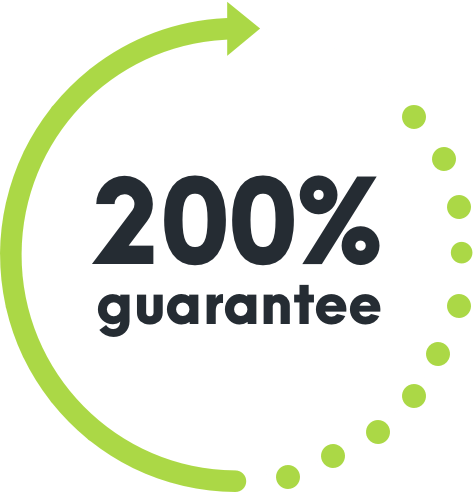 WE'RE NOT HAPPY UNLESS YOU'RE HAPPY
SEE HOW IT WORKS
With Competitive Pest Control Services you'll never have to worry about paying for a job that hasn't been done.

If you're not satisfied with our services, we'll not only give you your money back, we'll return it to you twofold. That's right: you'll not only receive a full refund, we'll also pay to have your pest problem sorted by our competition.

We're always trying to raise the standard of service, it's one of the reasons we were name Australian Pest Manager of the Year four times in the past six years. When you employ our services, you know your pest problem will soon be a distant memory. What could be more satisfying than that?
Talk to us about pest control for your home or business