Woman sets apartment on fire due to bedbugs
---
A Detroit women set her apartment on fire after a failed attempt to fight bedbugs she had been living with for close to a year.  Sometime around January, she began to notice markings on her body. She thought she was breaking out but then the marks multiplied, and she noticed what looked like bedbugs. She wasn't sure they were bedbugs but a neighbour had seen bedbugs recently and thought they had spread to Young's apartment. Sherry Young sleep deprived and desperate, she turned on her apartment's stove and oven on advice from a neighbour, she decided to try to heat the bugs out and spent the night sleeping in her car.  She also decided that alcohol might work, too. She bought 20 bottles from a Walmart in Dearborn.
Theodore Reynolds, who lives nearby and used to live at Grayton Park Apartments, remembers running into her and noticing how sleep deprived and distraught she was. He could see markings from her neck up. Then the next day, shortly before going back inside the apartment at 2 pm, Young doused herself with rubbing alcohol. "I didn't know that the fumes were so ignitable," she said. "Had I known that, I would not have doused myself before going into the apartment." The room was like a sauna. The walls were hot to the touch. Young began pouring alcohol on the floor, one section at a time. She turned to get another bottle and was pouring close to the oven, when she turned around and saw the floor was on fire. It was the section where she was standing. Her boots were on fire, and so was she.
Flames tore through the 48-unit apartment complex, growing so powerful that the building's roof caved in. Nine fire engines and about 60 personnel fought the blaze. "I'm trying to get back to my life, and now these …  bugs have taken all of my hopes and dreams and aspirations away," she said between sobs. "I'm feeling desperate. I'm being tormented. I'm living in a nightmare."
Read More: http://www.freep.com/story/news/local/michigan/detroit/2015/11/05/womans-failed-attempt-fight-bedbugs-sparks-fire/75242704/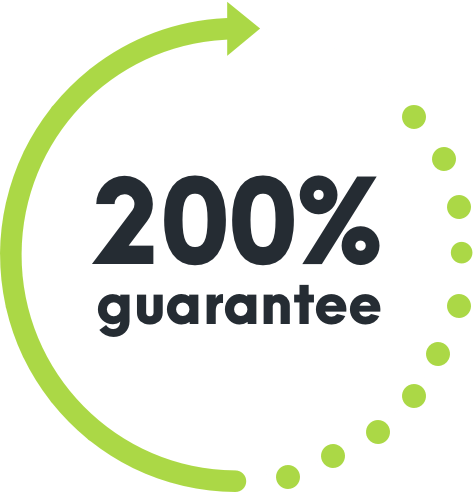 WE'RE NOT HAPPY UNLESS YOU'RE HAPPY
SEE HOW IT WORKS
With Competitive Pest Control Services you'll never have to worry about paying for a job that hasn't been done.

If you're not satisfied with our services, we'll not only give you your money back, we'll return it to you twofold. That's right: you'll not only receive a full refund, we'll also pay to have your pest problem sorted by our competition.

We're always trying to raise the standard of service, it's one of the reasons we were name Australian Pest Manager of the Year four times in the past six years. When you employ our services, you know your pest problem will soon be a distant memory. What could be more satisfying than that?
Talk to us about pest control for your home or business