Belated Sydney Pest Control Season
---
Hello Sydney – siders !
After having our coldest December in fifty years, the heat has finally arrived, reaching 31 degrees this week in Sydney!  Temperatures of this sort brings out bugs, which usually means a pest control service for most Australians.
When its cold, pests such as cockroaches, spiders, silverfish and ants, are less active. This December it was so cold, that we were still having calls from customers advising that they had rodents in the roof void. Requests for rodents treatments peak between May and September. By December, as a result of the heat, rodents have usually moved out of customers homes, and started burrows in gardens. However, in December 2011, this was not the case.
For a lucky few Sydneysiders, this resulted in a pest free Christmas for many of our customers. They did not require their usual December pest control treatment. A pleasant relief in the current volatile economy. However, this also meant not much beach time for the rest of us.
Now, finally this week, the heat has arrived. Which also means that our technicians are busy performing Sydney pest control for many residents. When the heat arrives, Competitive Pest Control gets busy. Requests to deal with Cockroaches, Spiders, Ants and Termites are the most popular calls we have had this week.
Our Sydney office has kicked off 2012 with a busy start.
All reports seem to be that whilst it has been a belated start to the season, it is also going to last longer. April is now going to be the end of summer. However, our customers can take comfort in being protected all year round. Offering twelve month warranties for cockroach treatments ensures their peace of mind.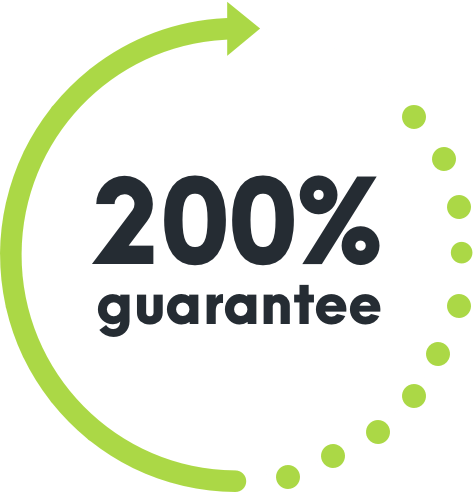 WE'RE NOT HAPPY UNLESS YOU'RE HAPPY
SEE HOW IT WORKS
With Competitive Pest Control Services you'll never have to worry about paying for a job that hasn't been done.

If you're not satisfied with our services, we'll not only give you your money back, we'll return it to you twofold. That's right: you'll not only receive a full refund, we'll also pay to have your pest problem sorted by our competition.

We're always trying to raise the standard of service, it's one of the reasons we were name Australian Pest Manager of the Year four times in the past six years. When you employ our services, you know your pest problem will soon be a distant memory. What could be more satisfying than that?
Talk to us about pest control for your home or business