Congratulations Gold Coast!
---
Congratulations Gold Coast!
Competitive Pest Control would like to congratulate Gold Coast for winning the bid for the 2018 Commonwealth Games.
Our pest control technicians have lived on the beautiful Gold Coast for over twenty years, and we are passionate about the city we live in. We love the lifestyle. Over time there has been many changes and developments. Gold Coast is now entering a new phase of redevelopment, and this will be assisted by the path to 2018.
The Gold Coast 2018 Commonwealth Games Bid message was 'We're behind the Bid'. Whilst there have been questions raised concerning funding to host this major sporting event, it will no doubt have a significant positive impact on Gold Coast infrastructure and residents.
Anna Bligh MP, Premier of Queensland states "With a new light rail network due to open in 2014, the Gold Coast is well positioned to create games infrastructure that complements existing facilities and caters for future growth". The Gold Coast is one of Australia's fastest growing cities, and the path to 2018 is sure to promote the Gold Coast area.
What does the bid mean for the pest control industry? Or Competitive Pest Control specifically. The growth of the Gold Coast will be growth for Competitive Pest Control, that we are sure. As more people discover our unique service standards, we find that we become the number one choice for pest control.  More customers discover that we so committed to giving exceptional service that we offer our 200% money-back guarantee. The only company in Australia to do so.
Competitive Pest Control welcomes the growth and change. And we welcome any promotion for the Gold Coast. Its our playground, and we are proud of it.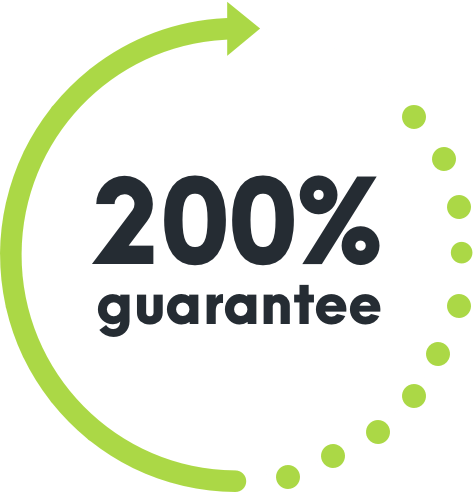 WE'RE NOT HAPPY UNLESS YOU'RE HAPPY
SEE HOW IT WORKS
With Competitive Pest Control Services you'll never have to worry about paying for a job that hasn't been done.

If you're not satisfied with our services, we'll not only give you your money back, we'll return it to you twofold. That's right: you'll not only receive a full refund, we'll also pay to have your pest problem sorted by our competition.

We're always trying to raise the standard of service, it's one of the reasons we were name Australian Pest Manager of the Year four times in the past six years. When you employ our services, you know your pest problem will soon be a distant memory. What could be more satisfying than that?
Talk to us about pest control for your home or business